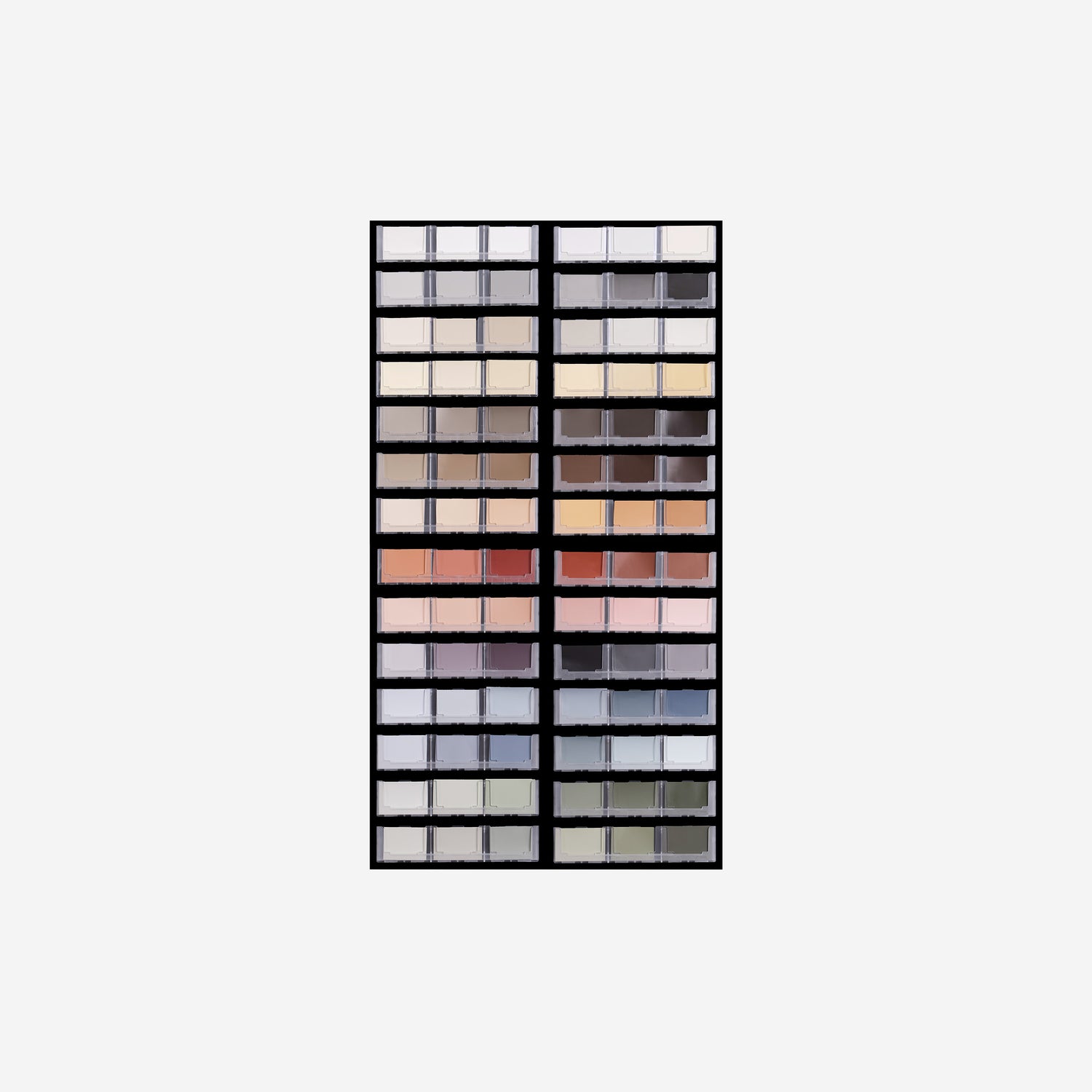 NCS Exterior 84 Display
Tailored exterior collection that makes your customers' colour decision easy.
The perception of a colour can sometimes have an unintended change when painted.
That is why we have created a reliable selection of colours that will only change slightly when painted, so you can feel safe that the main characteristic of your colour is preserved.
Refills for your display can be found here.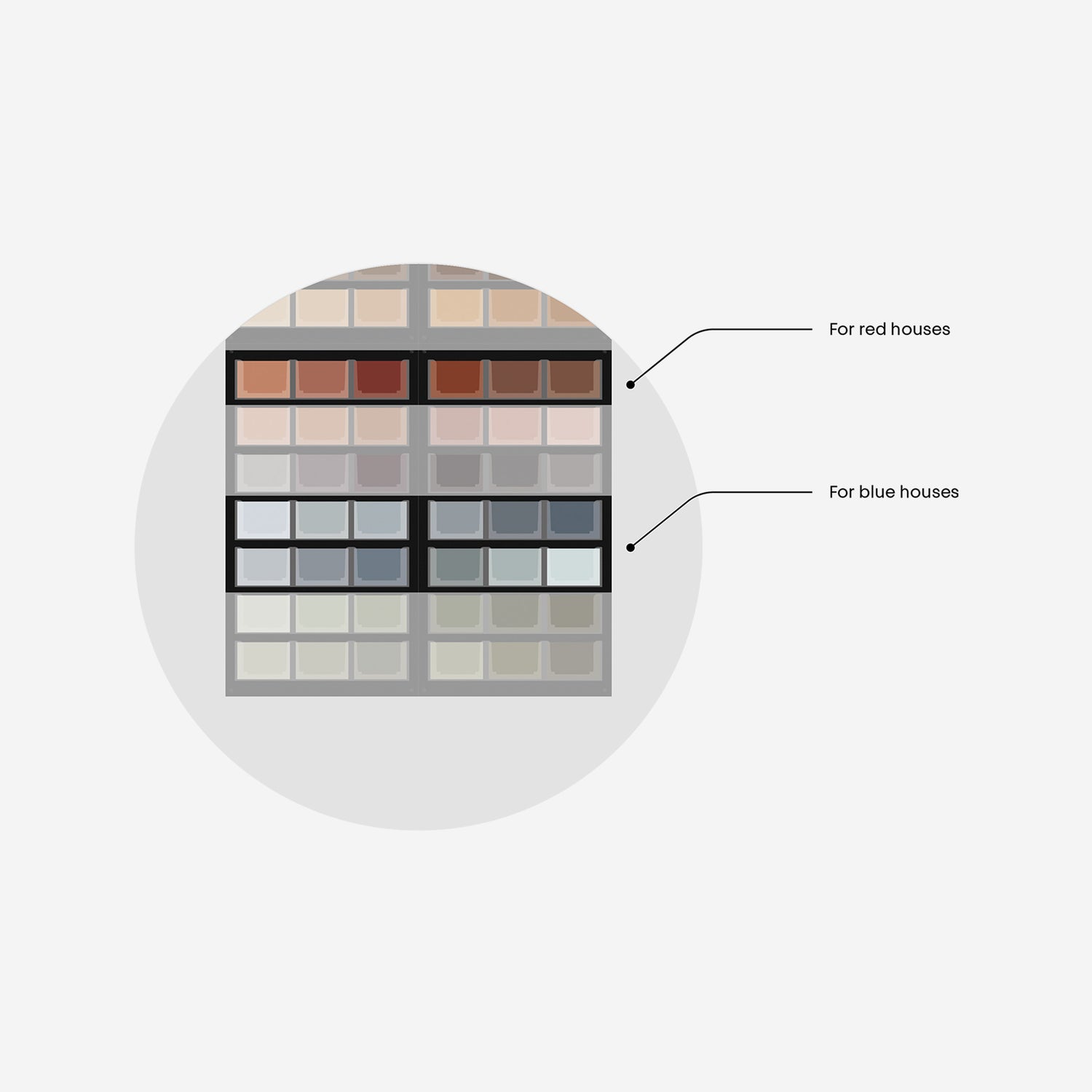 INCLUDED IN PACKAGE
A8 colour chips in 84 different colours (20-pack per colour)
Complete display module ready to assemble
No. of elements: 4 NCS Colour Display modules (Back panels, colour chips holders, dividers, spacers and screws)
Mounting instructions
DISPLAY DESIGN
Size: W: 544 mm x H: 984 mm x W: 3 mm (D: 39,3 mm with colour chips holders and spacers)
Colour: Black back panels, transparent colour chips holders
Quality: Coated colour samples at NCS Quality Level 1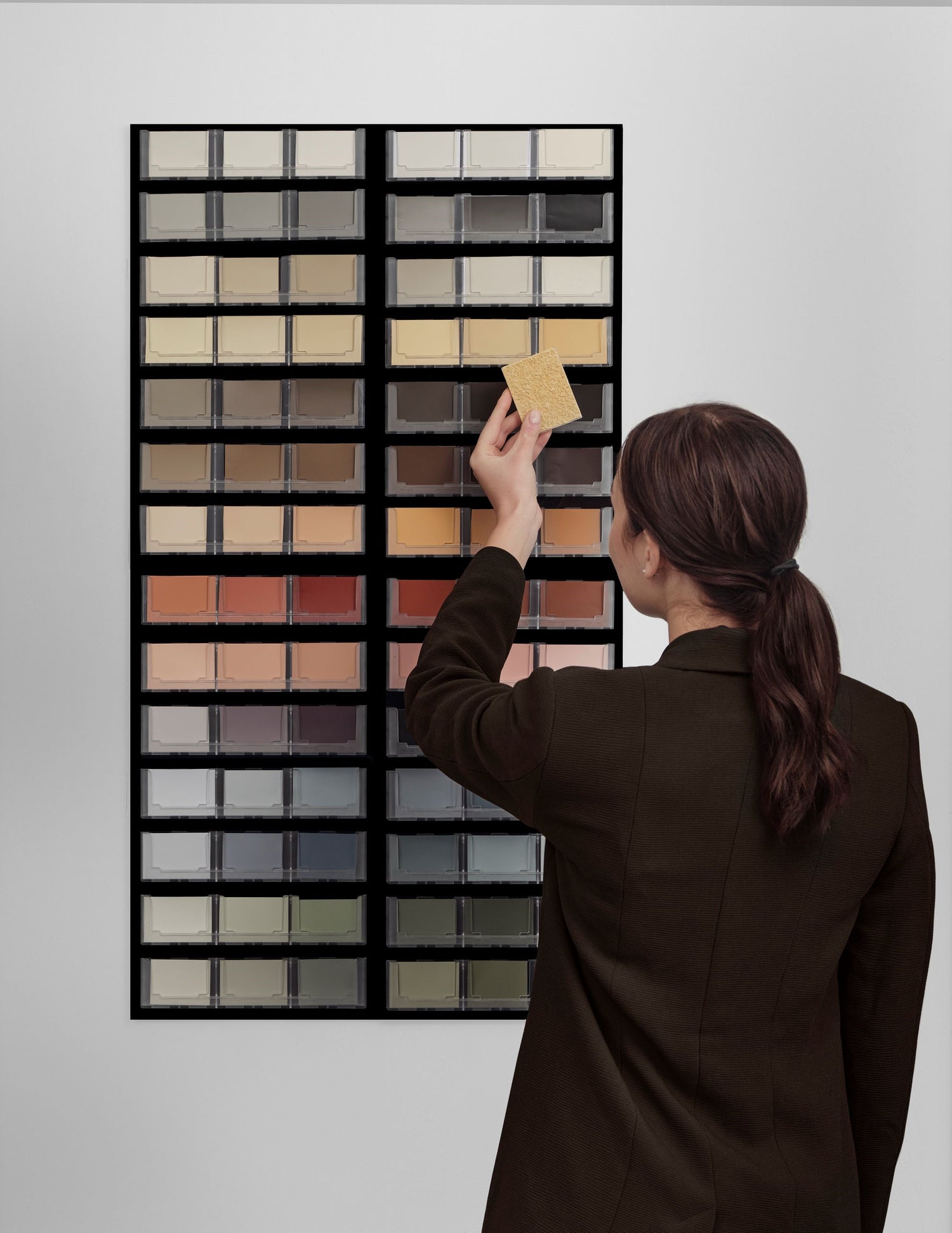 About the NCS Exterior 84 Display
A reliable colour selection inspired by Scandinavian colours with carefully selected hues and nuances, which will ensure a beautiful colour design. 
84 handpicked colours
Optimised design collection for exterior spaces
Perfect start for your customers' colour journey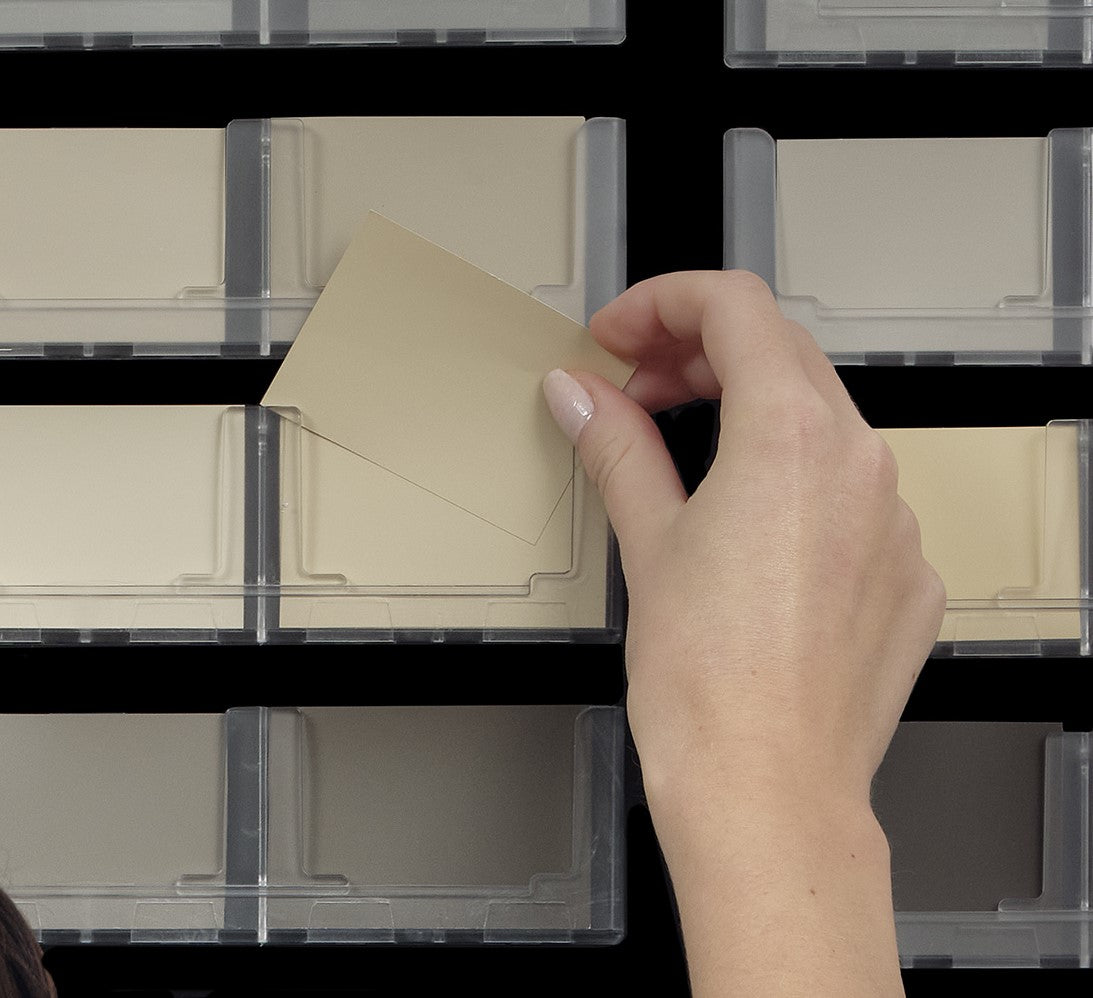 How to Use
A beige nuance will stay beige, and a red nuance will stay red. The perception of a colour will only change slightly when painted.
When using NCS Exterior 84 Display you can rest assure that the main characteristic is preserved.