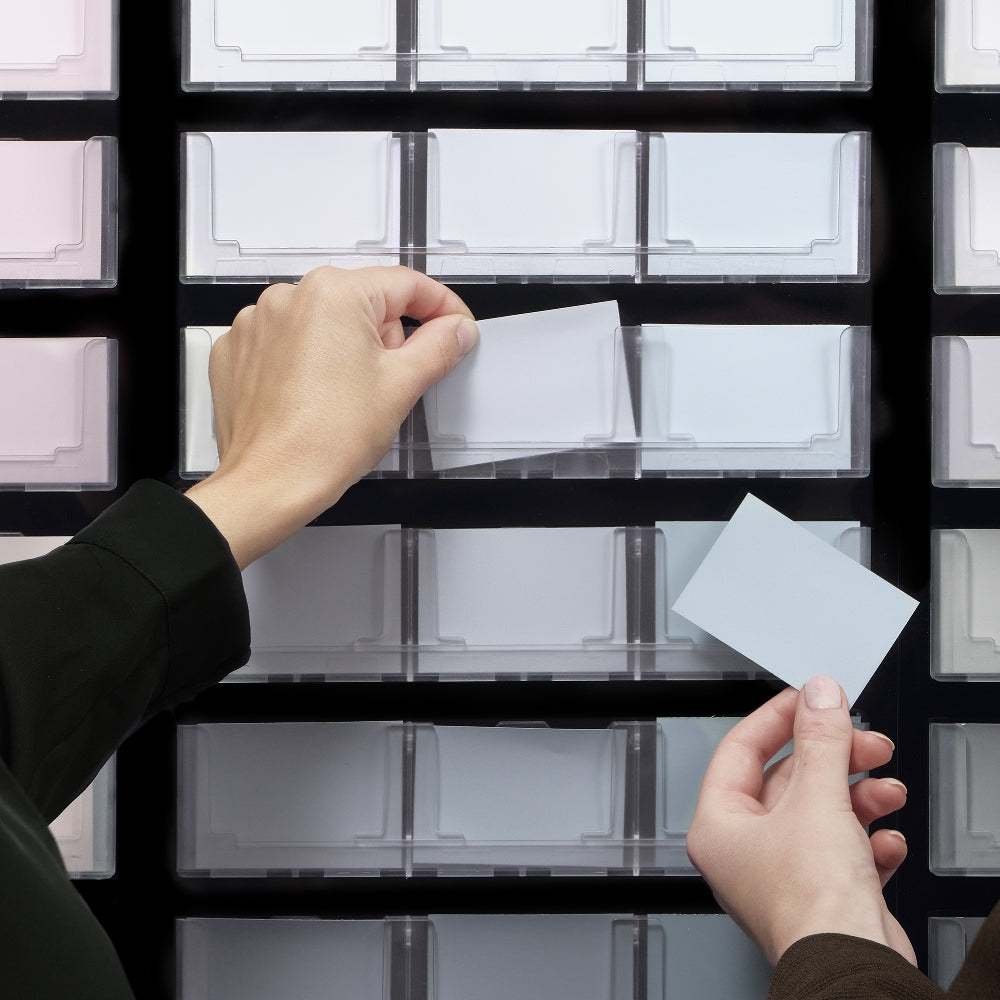 NCS Low Chromatic 252 Display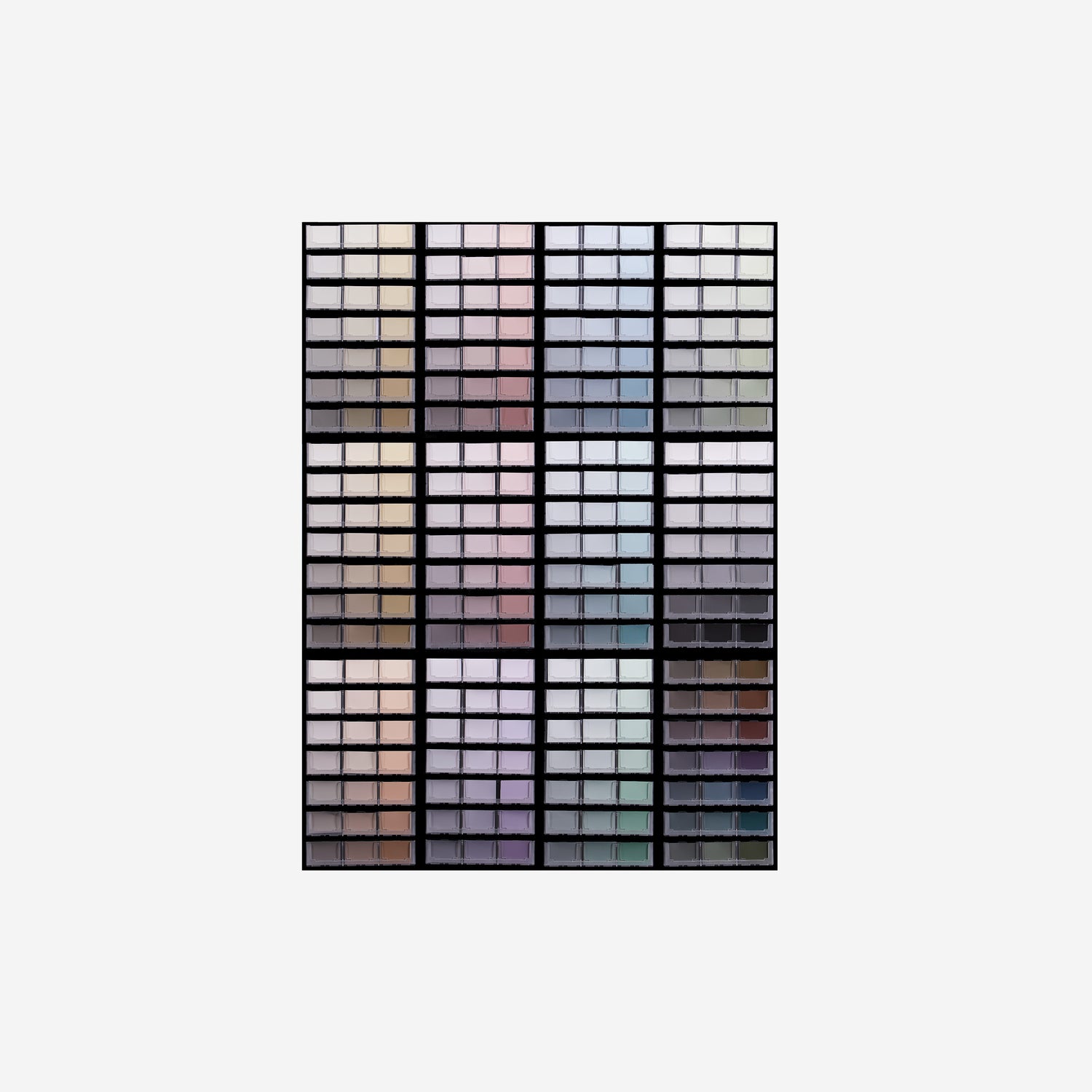 NCS Low Chromatic 252 Display
A unique sorting like no other display – navigate freely between hues and nuances.
This display is sorted based on the smartness of NCS which gives it an advantage like no other. It enables you to easy find the perfect nuance as well as adjust any chosen colour to become lighter, darker, or perhaps more blueish.
Refills for your display can be found here.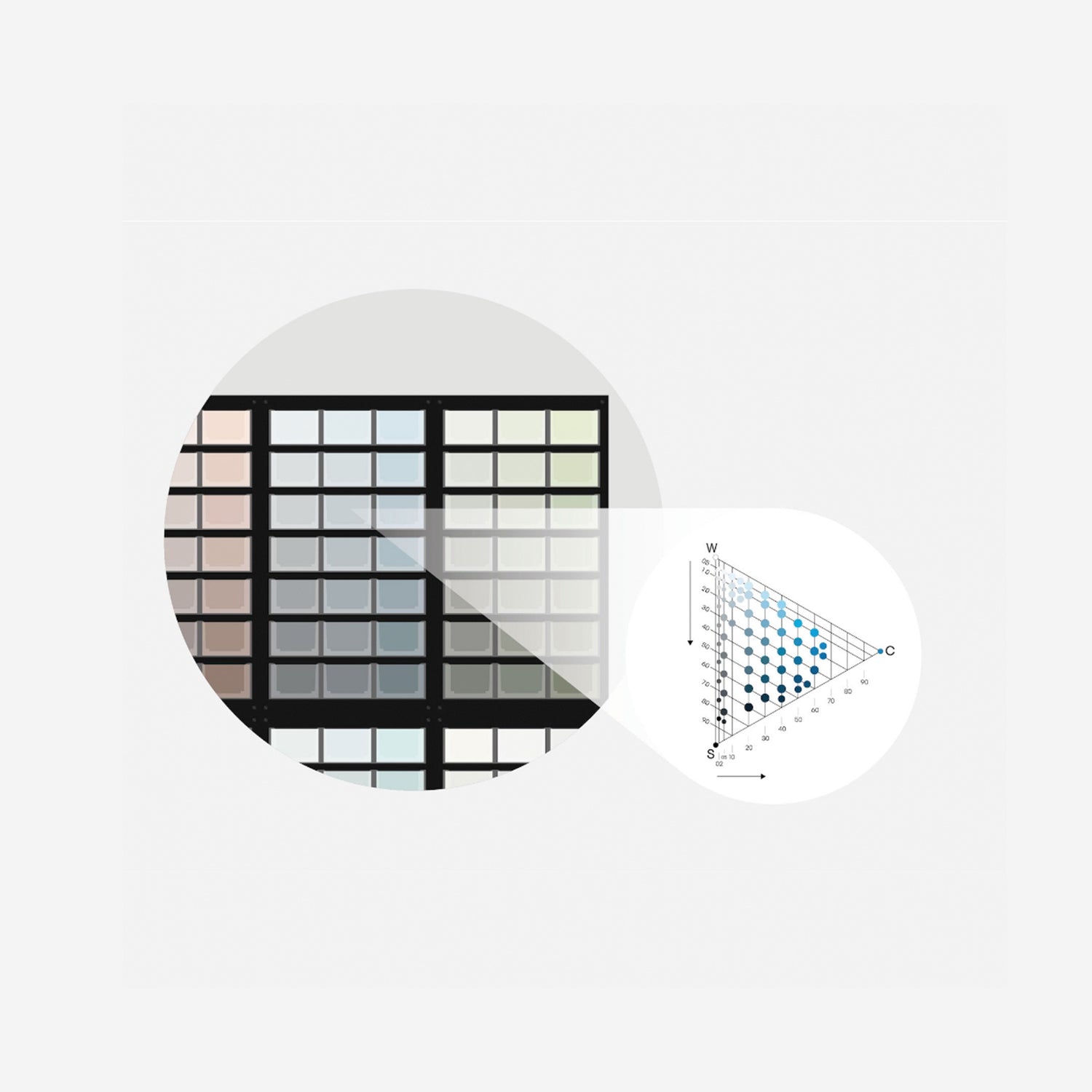 INCLUDED IN PACKAGE
252 colours in A8 colour chips (20-pack per colour)
Complete display module ready to assemble.
No. of elements: 12 NCS Colour Display modules (Back panels, colour chips holders, dividers, spacers and screws)
Mounting instructions
DISPLAY DESIGN
Size: W: 1088 mm x H: 1476 mm x 3 mm (D: 39,3 mm with colour chips holders and spacers)
Colour: Black back panels, transparent colour chips holders
Quality: Coated colour samples at NCS Quality Level 1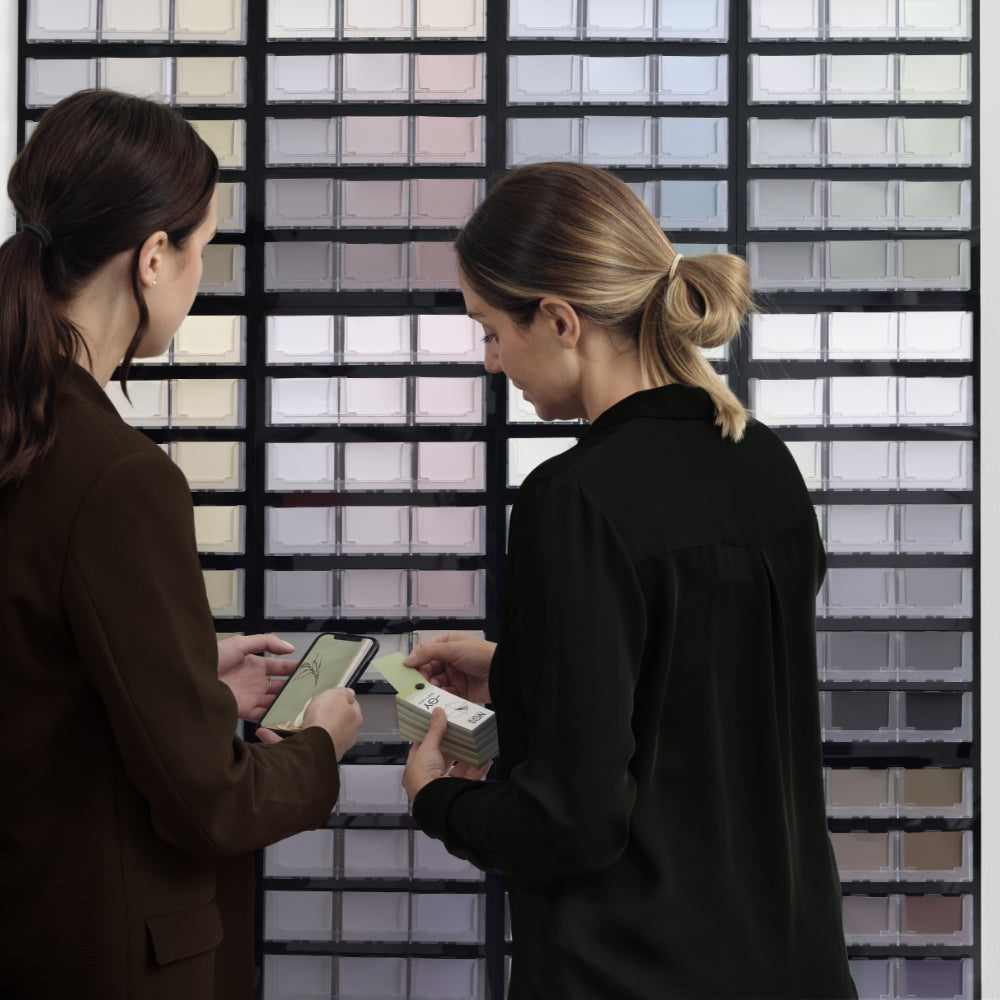 About the NCS Low Chromatic 252 Display
The display is sorted according to the NCS Colour Circle ranging from -Y to -G50Y where each hue has a sorting like the NCS Colour Tringle between 05 – 50 % in blackness and 02 – 10 % in chromaticness.
The neutral colours are also included as well as darker colours with a touch of chromaticness for those who are looking for a deep and powerful feeling.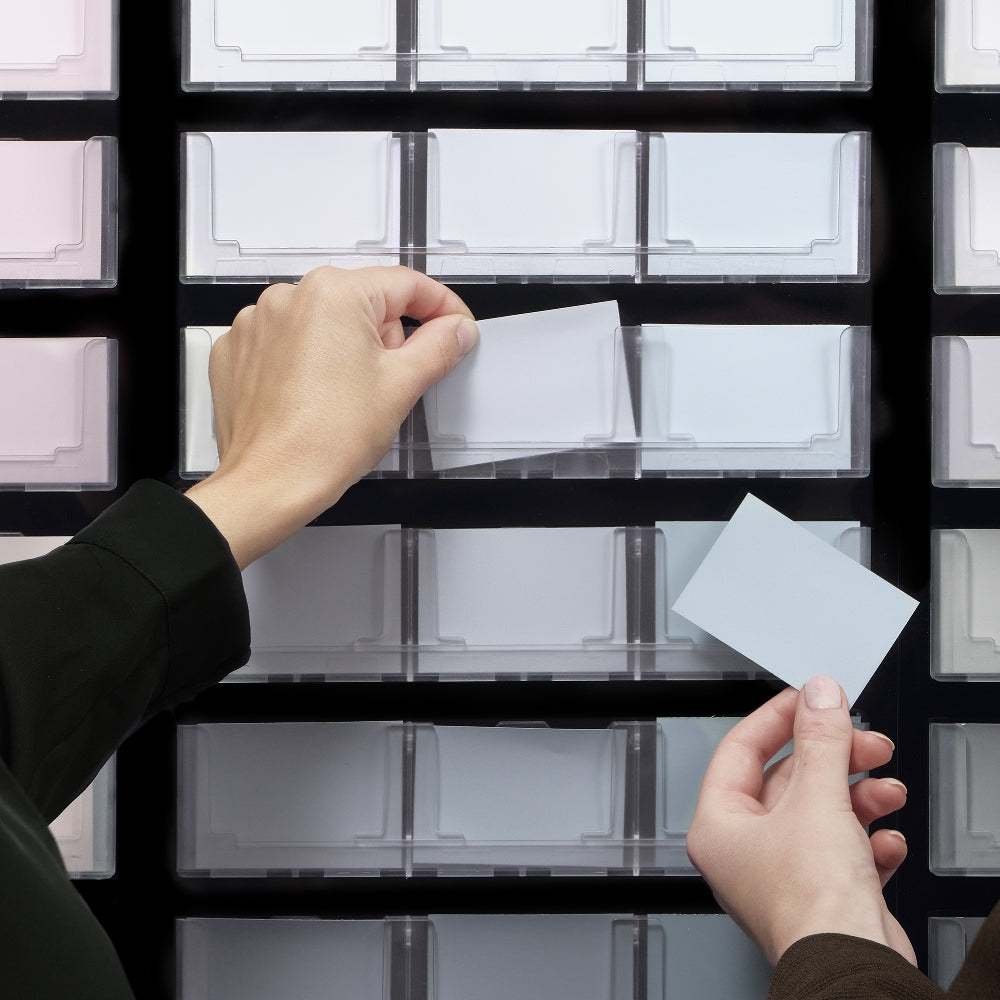 How to Use
By using the smartness of NCS you can guide your customer to the perfect colour.
252 colours suitable for both interior and exterior
11 different hues and 21 nuances of each hue.
10 chromatic hues between -Y to – G50Y
1 achromatic board with neutral colours
1 board with deep colours with a touch of chromaticness